For the past 2 years I've joined a group of mom's to teach preschool. At first I'll admit I joined because I didn't want to dish out the money for a preschool, but I am SO glad I did. It has been a lot of fun teaching a few weeks out of the year, and so helpful to see how Devan does in a learning setting and how he interacts with other kids. We took the kids on a field trip to the zoo a couple weeks ago. It was pretty crazy with all the kids (even though we had a lot of parents). It was a lot of fun though and the kids especially enjoyed it. This past week was my turn to teach. I thought it would be fun to make a little yearbook for the kids graduation, so we took our very first school pictures. Devan was not wanting to smile in his picture, but he still looks pretty dang cute.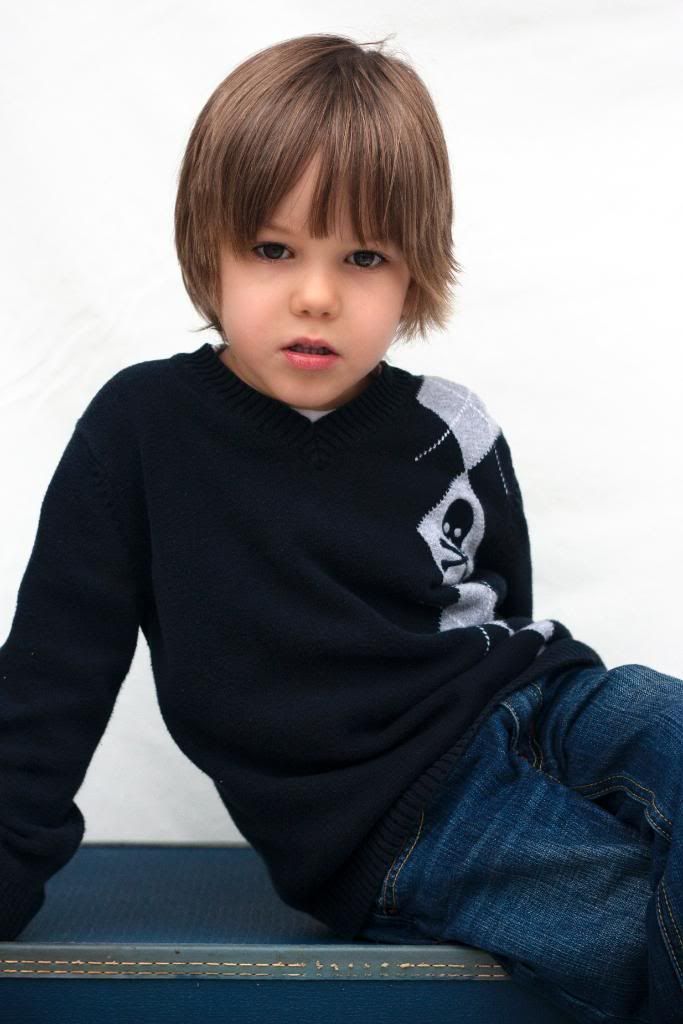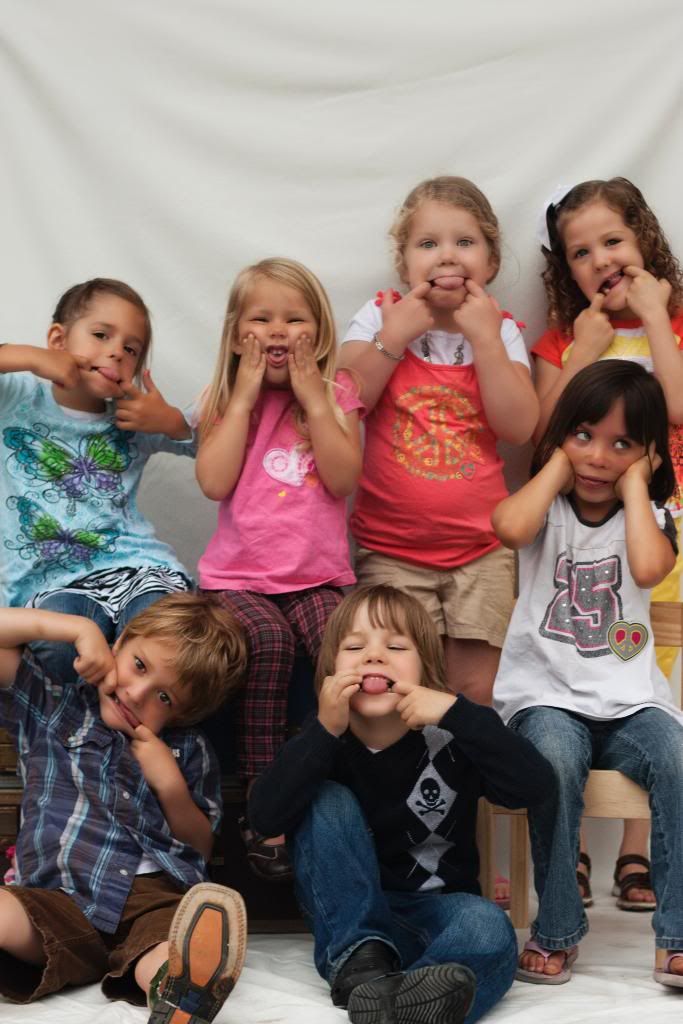 This next week is Devan's "kinder round up", so we will be heading to the "big kids school" to register him for preschool. There have been moments I've been sad about Devan starting preschool, but right now I'm pretty excited about it, and so is he. I experiencing all these new stages with him. He told me today, "When I get home from kindergarten, you'll need to give me a kiss before I go to bed." haha, love this boy.
And just for fun, a pic of all my boys...
and one of Tris