This

morning when making

breakfast

, we discovered those

tricky

leprechauns

had turned our eggs

green

! The boys enjoyed eating their gold

and

green shamrock eggs. After breakfast Devan asked, "where are the

leprechauns

hiding mom?" So I the boys out back to find them. They didn't find any

leprechauns

, but they did find some

treasure

that had been left behind :)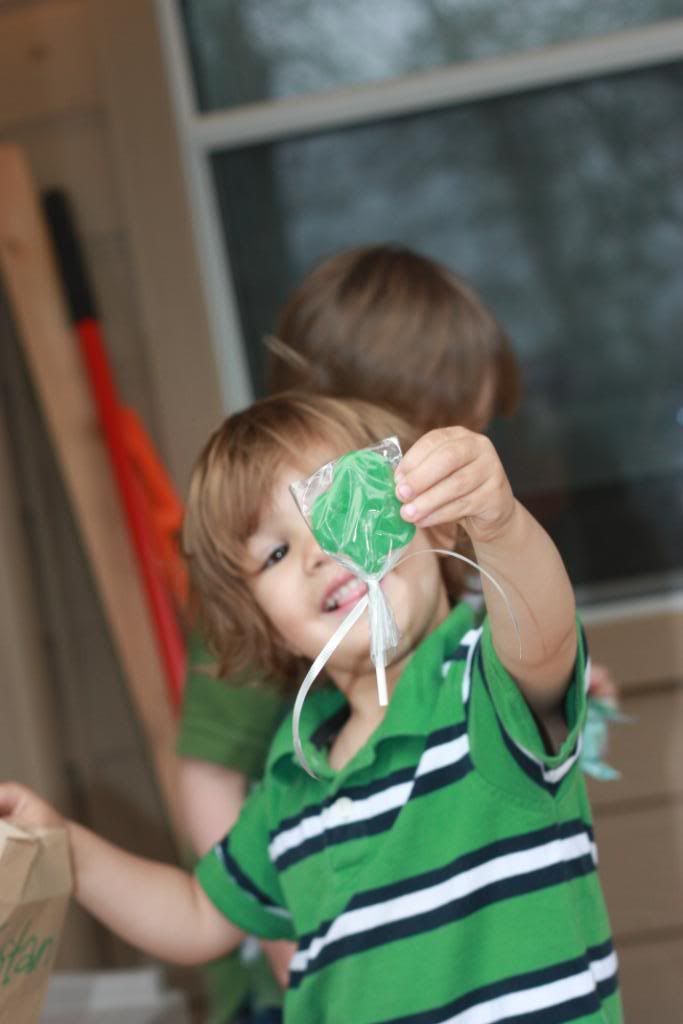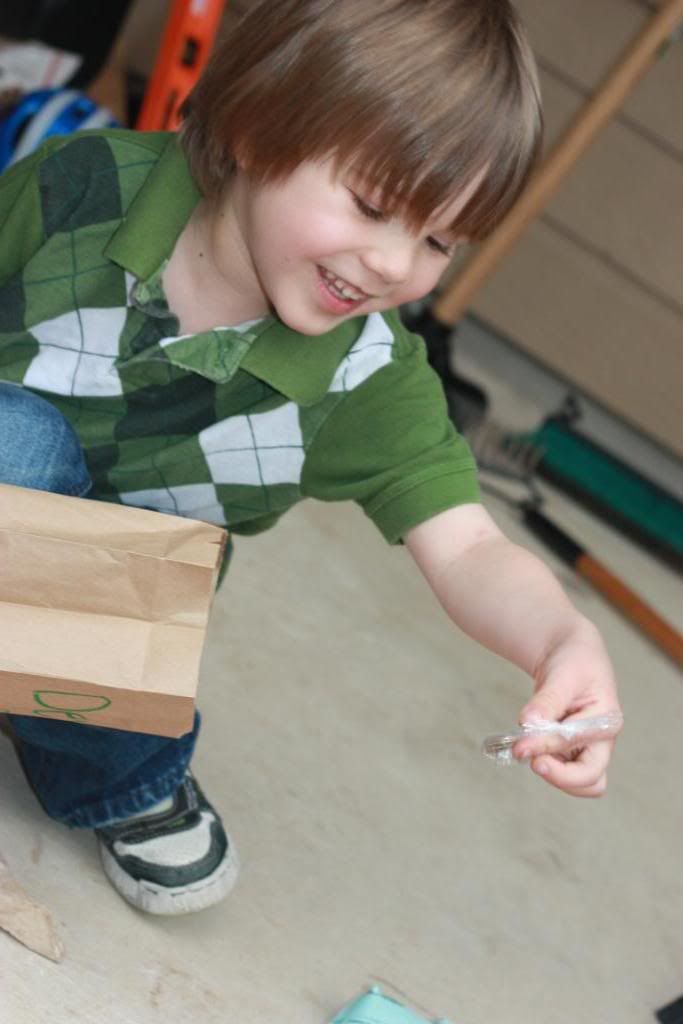 What's St. Patrick's Day?
Devan- Leprechauns come to our houses and like give us new bikes. And they tip toe. That would be nice of them.
Tristan- We get some like money to people and buy a toy or something, like some of this money, the Leprechauns give us
What do we do on St. Patrick's Day?
Devan- We wear green and look for a treasure chest.
Tristan- We feed our fish, or like wear green shirts, like I wear a green shirt like you
Devan-It's something that tries to eat us.... Leprechauns don't eat people... I don't like stepping on Leprechauns.
Tristan- I don't know what he doooos